Find a CAN & Serial Instrumentation - Programmable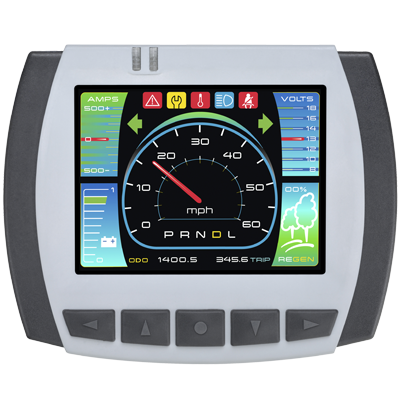 enGage® VII
LCD Style

Dot Matrix / Color
Housing

Rectangular
Serial

Yes
CANbus

CANopen, J1939
Digital In

16
Outputs (MOSFET)

4 - 2.0 AMP
VCL

Yes
LEDs

0
Push-Buttons

5
Video-Input

Yes
Real-Time-Clock

Yes
Connector

Deutsch DTM
Programmer Emulation

Yes
Display

5.7 in. LCD, QVGA, color
Analog In

5 Analog, 3 Frequency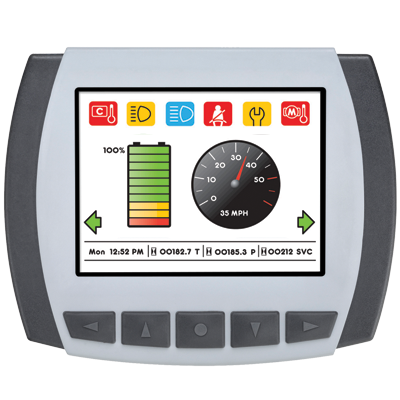 enGage® VI
Analog In

4, 2 Analog, 2 Frequency
Digital In

8
Outputs (MOSFET)

2 - 2.0 AMP
Display

3.5 in. LCD, QVGA, color
Audible Alarm

Yes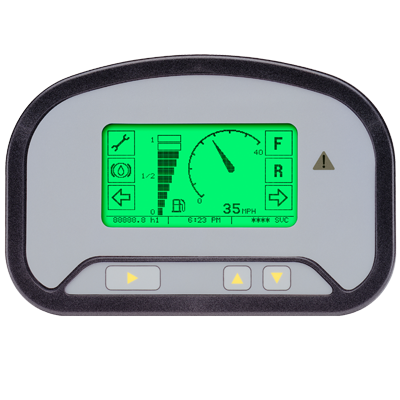 enGage® IV
LCD Style

Dot Matrix / Monochrome
Display

FSTN LCD, 240x128, Dot Matrix, Monochrome
Outputs (MOSFET)

3 - 2.0 AMP
VCL

No
LEDs

1 (bi-color)
Push-Buttons

3
Video-Input

No
Audible Alarm

false
Real-Time-Clock

No
Connector

AMP
Programmer Emulation

No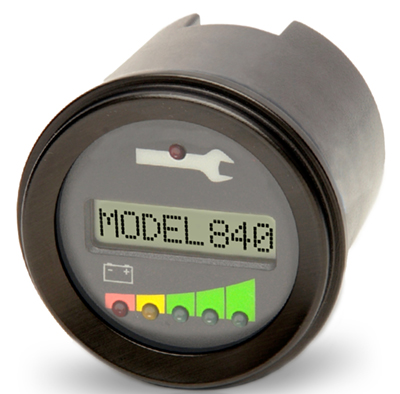 840
Housing

Round
Display

TN LCD, 8-character Dot Matrix, Monochrome
CANbus

Yes
Analog In

0
Digital In

0
Outputs (MOSFET)

2 PWM (optional)
LEDs

3 or 6
Push-Buttons

0
Connector

Molex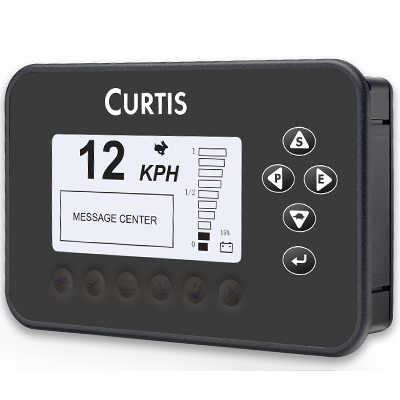 3501
CANbus

CANopen
Digital In

4
Outputs (MOSFET)

1 - 1.0 AMP
LEDs

6
Audible Alarm

Optional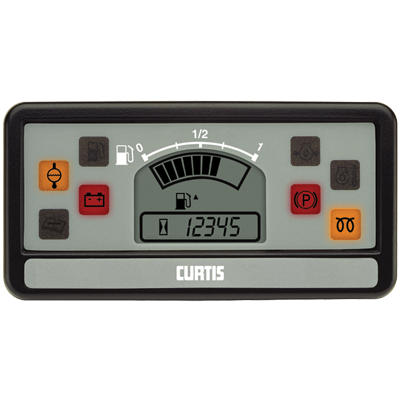 3100T / enGage® III
The Curtis enGage® III is a three function, microprocessor based instrument that can be factory or user defined to monitor various functions, including fuel, temperature, pressure, voltage, battery state of charge and maintenance/status. 2 versions: 12VDC, no buttons, no backlighting 12-48VDC, with buttons, with backlighting
View 360°
Display

TN LCD, Fixed Segment, monochrome
Outputs (MOSFET)

1 - 0.5 AMP
LEDs

8 (icons)
Push-Buttons

2 (optional)
Connector

AMP or Molex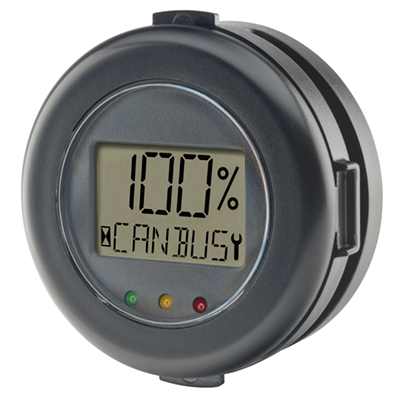 3140 / 3141
Curtis Models 3140/3141 are designed to display critical vehicle and motor controller data in an easy-to-read and attractive LCD. The display includes three 10 mm digits and six 5 mm digits and all digits are in 16-segment format to allow the full use of the alpha numeric character set. Models 3140/3141 integrate seamlessly with Model F2A and other Curtis CANopen-based motor controllers.
View 360°
LCD Style

Fixed Segment (Monochrome Only)
Display

TN LCD, Fixed Segment (16) Monochrome
Serial

No
Outputs (MOSFET)

0
LEDs

Optional
Audible Alarm

No
Connector

AMP MATE-N-LOK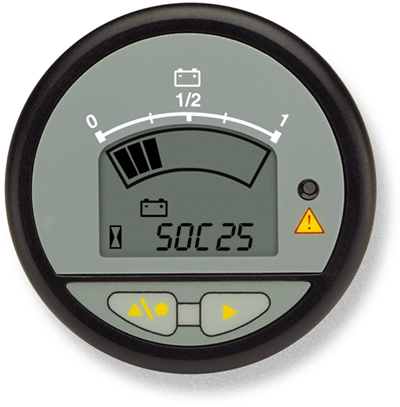 3100R / enGage® II
The Curtis enGage® II Model 3100R is a microprocessor based instrument that monitors and displays operating and performance parameters critical to industrial vehicles. The gauge is fully compatible with the CANopen controller area network protocol. Industrial and commercial vehicles including: material handling, aerial lifts, commercial cleaning equipment. Also ideally suited for monitoring scheduled maintenance, warranty and leasing intervals. Manufactured under ISO 9001 certified Quality Management system. UL recognized & CE certified.
View 360°
Sorry, there are no products in your selection.